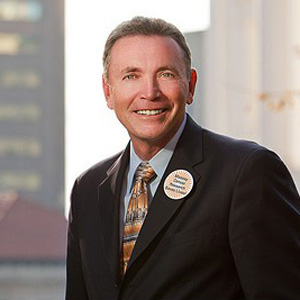 Dear Friends,
I have so much to be proud of and thankful for in my life. For the last twelve years, one of my greatest sources of pride is seeing our community come together in support of VCU Massey Cancer. Through the Highlands-Massey Classic, more than $2.2 million has been raised to fuel research related to head, neck and breast cancers. More than just dollars, however, the Highlands-Massey Classic has provided a common mission around which this most remarkable community has rallied.
When I was successfully treated for cancer at VCU Massey Cancer Center eleven years ago, it was because many had come before me and invested in research that resulted in better, more effective treatments. The progress that has been made even in years since my treatment is extraordinary. Continuing this progress is essential. It could save your life or the life of someone you love someday.
Over the last year, great work has continued at Massey. Just some of the exciting progress includes:
The launch of a first-of-its-kind head and neck cancer immunotherapy clinical trial testing two experimental drugs.
The addition of six new leading physicians and scientists to Massey's expert team, bringing exciting new opportunities for collaboration and discovery.
29 new treatment clinical trials opened, including eight Phase 1 trials that bring Massey-based science to the patient's bedside in the form of promising new treatments.
The progression of a promising new treatment for triple negative breast cancer through the clinical trial process.
The efforts of the hundreds of volunteers who dedicate their time and talent to the Highlands-Massey Classic remain nothing short of remarkable. I couldn't be more proud to live and work with people to truly understand the importance of ensuring we have the best possible resources available to fight cancer now and in the future.
The Highlands-Massey Classic team is already hard at work. This September, we are hosting a fantastic day of golf on September 14. Thanks to the underwriting of most of our costs, your cost for participation is 100 percent a donation to the lifesaving work at VCU Massey Cancer Center. Foursome entries are priced at $2000 and include a casual dinner following afternoon play. Additional corporate sponsors are available as well, so I urge you to be as generous as you can and invite others to join you participating in a fun day on The Highlands course for a most urgent cause. Every dollar could be the dollar that finds a cure, and together we are saving lives.
George P. Emerson Jr.