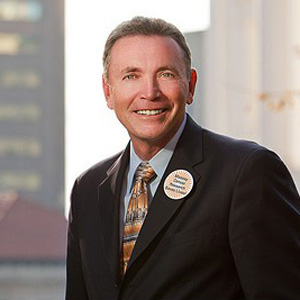 Dear Friends,
I have so much to be thankful for in my life. For the last fourteen years, one of my greatest sources of pride is seeing our community come together in support of VCU Massey Cancer Center. Through the Highlands-Massey Classic, a legacy of innovation and scientific advancement in the fight against head and neck cancer continues to grow. You are the proof of the amazing things that can happen when a community comes together to support a common mission.
The Highlands-Massey Classic was borne out of my desire to give back following my own battle with cancer more than a decade ago. Since that time, my motivation has only multiplied as I have supported far too many friends through their own diagnoses and treatments, and lost too many friends much too soon. This year was particularly painful as I lost my dear friend Bromby Earle, despite an extraordinarily courageous and graceful battle with throat cancer. Now, another dear friend, Charlie Smith, has received a diagnosis, too. We cannot stop fighting for better ways to battle this disease.
Over the last year, great work has continued at Massey. I am particularly inspired after learning about research being conducted by Dr. Shawn Wang, a rising star among Massey's faculty. Dr. Wang is studying how to harness the body's own immune system to fight cancer, with recent laboratory findings that are showing promise against head and neck cancers in particular. This year's proceeds will invest in this continued research.
In 2019, a portion of proceeds from the Highlands-Massey Classic will also support the VCU Johnson Center for Critical Care and Pulmonary Research, where Dr. Berry Fowler is conducting important research related to lung disease and sepsis – another area of research near and dear to my heart. His research also involves immunotherapy by use of vitamin C to change the way the immune system reacts to sepsis-inducing inflammation.
The Highlands-Massey Classic team is already hard at work. On September 19 we are hosting a fantastic day of golf. Thanks to the underwriting of most of our costs, your cost for participation is 100 percent a donation to the lifesaving work at VCU Massey Cancer Center. Foursome entries are priced at $2,500 and include a casual dinner following afternoon play. Additional corporate sponsors are available as well, so I urge you to be as generous as you can and invite others to join you participating in a fun day on The Highlands course for a most urgent cause. Every dollar could be the dollar that finds a cure, and together we are saving lives.
With gratitude,
George P. Emerson, Jr.
Chairman Highlands Massey Classic